Investment activity
Implemented Projects
Investment from the budget of the city within the development budget amounted to UAH 705.8 million in 2019. Most of the investment went towards such sectors as housing and communal services – UAH 206.7 million or 29.3% of the development budget (overhaul of elevators and housing, improvement and overhaul of parks, garden squares, outdoor lighting networks, container sites, water supply networks, purchase of automated block burners, etc.), education – UAH 98.7 million or 14% (overhaul of roofs, buildings, premises, heating systems, replacement of windows, beautification and fencing of territories, etc.), public health – UAH 66.3 million or 9.4% (overhauls, purchase of medical, office, and other equipment for outpatient clinics of primary health care centers and secondary care institutions).
In order to attract investment, the city has been actively cooperating with leading international organizations: European Bank for Reconstruction and Development (EBRD), European Investment Bank (EIB), Nordic Environment Finance Corporation (NEFCO), German Corporation for International Cooperation (GIZ).
The city continues to work together with the EBRD on the following projects:
- "Renewal of Kryvyi Rih trolleybus fleet" which involves the purchase of 54 new modern trolleybuses suited for transportation of people with disabilities and other low-mobility citizens, which will significantly improve the quality of passenger transportation by municipal transport. The city has already received 4 trolleybuses in 2019, and the other 50 will arrive in 2020;
- "Improving the energy efficiency of public buildings in Kryvyi Rih". On 23 December, 2019, a loan agreement and a grant agreement with the Bank were signed. The project encompasses 44 budget institutions, including 27 schools and 17 kindergartens. The total cost of the project is EUR 8.8 million, which includes a EUR 6.4 million loan and a EUR 1 million grant from the EBRD, and a city contribution of EUR 1.4 million. It is planned to implement energy efficiency measures aimed at reducing energy consumption and cost of operation and maintenance of buildings, as well as cutting down carbon dioxide emissions. In 2020, it is planned to submit an appropriate package of documents to the Antimonopoly Committee of Ukraine, and an appeal to the Ministry of Finance of Ukraine for approval of the volumes and conditions of providing a local guarantee.
Cooperation is ongoing with the EIB to implement joint project "Ukraine Municipal Infrastructure Programme" and its subproject "Modernization of the District Heating System in Kryvyi Rih (Stage I)". Within the framework of the subproject an Agreement between the Ministry of Finance of Ukraine, the Ministry of Communities and Territories of Ukraine, and Kryvyi Rih City Council on the transfer of loan funds was signed on 4 November 2019. The aim of the project is rehabilitation and optimization of the heat supply network in Kryvyi Rih. The project will continue in the following years.
The city keeps cooperating with GIZ. Under the agreements on cooperation between GIZ and the Department for Education and Science of the Executive Committee of Kryvyi Rih City Council, repairs and facade insulation works were carried out at the Kryvyi Rih Educational Complex No.58 "Secondary School of I-II degrees - Preschool (Kindergarten)", Kryvyi Rih Secondary Schools of I-III degrees No.76 and No.115. With the assistance of GIZ, measures are taken in the city to promote inclusion. In 2019, GIZ purchased 10 sensory rooms for 10 general secondary education institutions.
In May, a Memorandum of intent on cooperation was signed between Ukrainian Social Investment Fund, Kryvyi Rih City Council and the Department of City Infrastructure Development of the Executive Committee of Kryvyi Rih City Council, which involves implementation of a subproject "Creating housing conditions for internally displaced persons in Kryvyi Rih city of Dnipropetrovsk Oblast (social housing – apartments)/ KFW".
Social Partnership Practice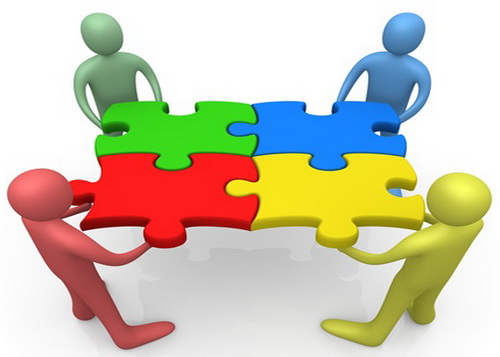 Our Social Investors
Limited Liability Company "PALS"